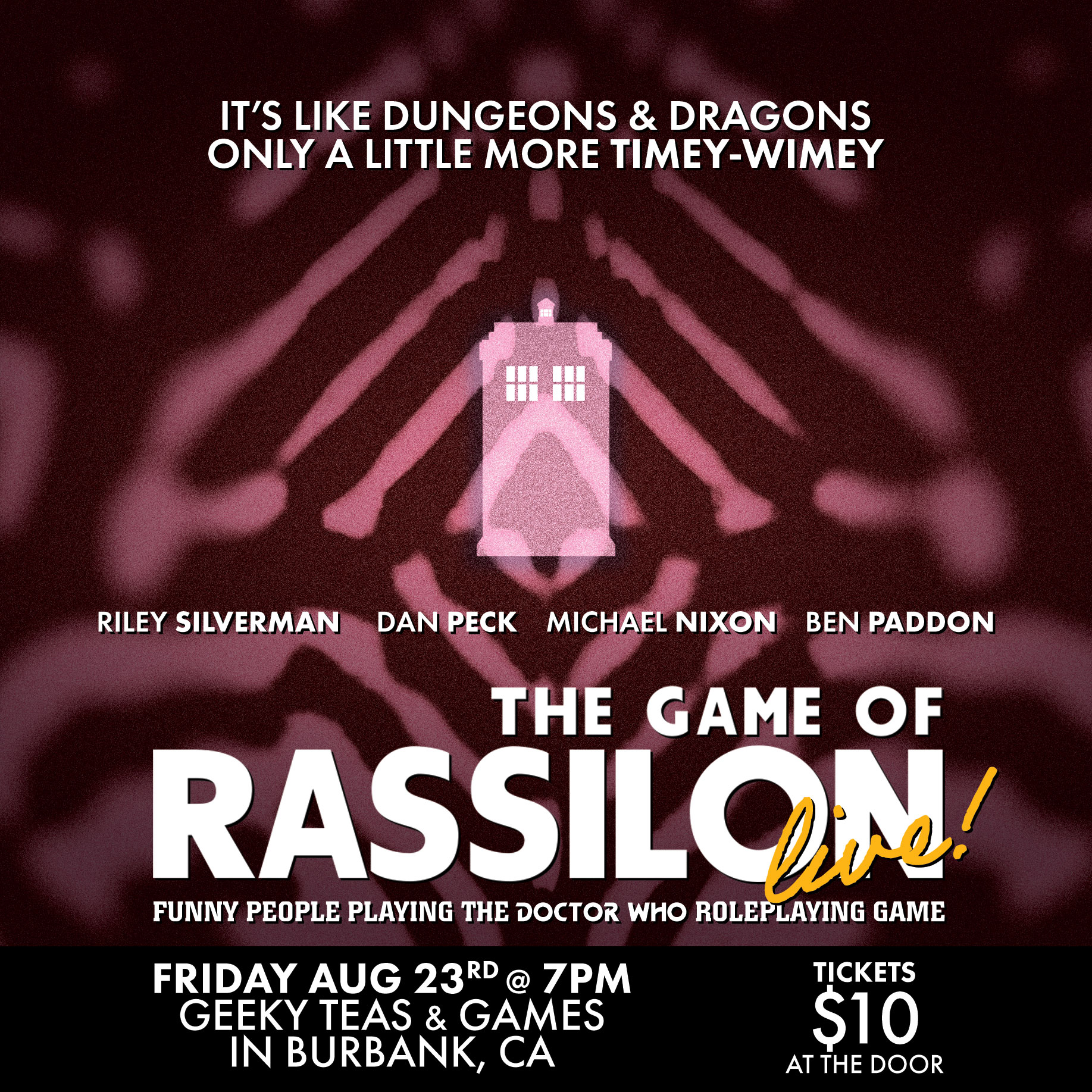 The Game of Rassilon is doing our first ever live show outside of a Doctor Who convention! We'll be performing at Geeky Teas & Games in Burbank, CA – the same store where we record the podcast! – on August 23rd @ 7pm. The whole crew will be there playing a brand-new adventure, and we'd love for you to be there to watch. Otherwise it'd just be us playing to an empty room, which… y'know, we'll do it, but it won't be as fun,
Tickets will be $10 at the door, and we'll accept cash, PayPal and Venmo. All proceeds will go toward the purchase of a new sound board for season 2 of the podcast.
There's also a Facebook event for the live show if you want to RSVP or export it to your calendar.
We're really looking forward to this show, and we hope you'll join us. See you in August!